Pepsi Rock Band Videos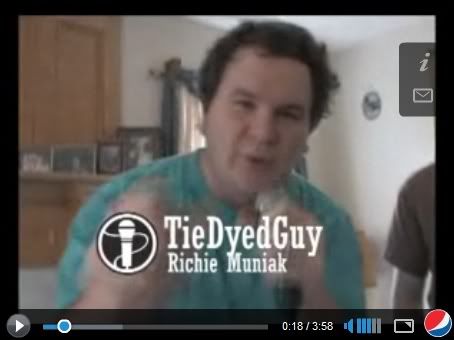 With 9/9/09 right around the corner, we're not only celebrating the 10 year anniversary of the Sega Dreamcast, but also the release of The Beatles: Rock Band. Also celebrating this release is YaHoo! and Pepsi, teaming together for a video contest that gives the chance to win 1 of 10 The Beatles: Rock Band Limited Edition Premium Bundles.
Unfortunately, the deadline to upload a video is tomorrow, (July 28th, 2009) but we thought we'd share one of the submissions with you, starring /Gamer reader, TieDyedGuy! Watch TieDyedGuy (vocals) rock out "Float On" by Modest Mouse with fellow band mates, PenGwynn (Drums), Drausius (Bass) and Daeph (Guitar).
Unfortunately, the video does not currently have an "embed" option, so we have to give the direct link. Watch. Enjoy. And please comment.
Watch TieDyedGuy here!
Related Posts